Our beautiful small centre of just 35 children allows our teaching team the time to nurture close relationships with every child, giving them a sense of belonging, and the ability to explore their unique and individual interests.
Curriculum
KidsCo curriculum strengthens each child's early learning and lays a strong foundation for later success by empowering young children to be confident and competent learners, taking into account their individual interests, strengths and needs.
Our curriculum is based on the New Zealand Early Childhood Curriculum, Te Whāriki, supporting every child to be strong in identity, language and culture.
Learning spaces / Rooms
Our learning programmes are delivered in age-appropriate learning environments, experiences and activities and are defined by different spaces, and groups within those spaces.
Infants and toddlers under two years of age learn in our Iti room (Under 2's room), while our children over two years of age learn in our Nui room (Over 2's room).
We have a specific Transition to School programme in place for our 4 year olds.
Across the centre, our curriculum includes stimulating and well planned activities to support each child's learning at each stage.
Children learn through both structured and unstructured play including creative, manipulative, physical, dramatic, theatrical, water, social, early science and maths, reading books, storytelling, construction, cultural activities, life skills, character development, music, dance, performing arts, information technology, and lots more.
Activities are managed according to each stage of development through lots of supervision from well qualified and experience staff. A holistic approach allows for learning opportunities to occur naturally for each child in every activity and development is focused around individual interests.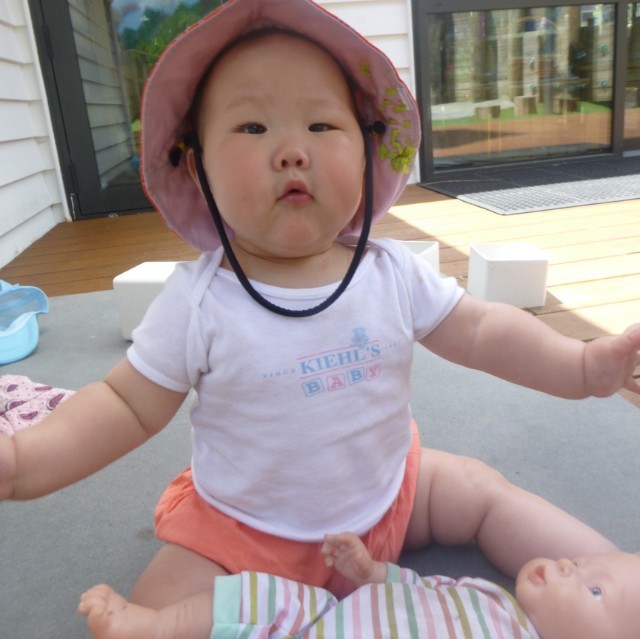 Our Iti Room (up to two years) provides a caring and supportive environment  where your child can thrive and grow to their full potential. Close relationships with their teachers combined with unhurried care routines and a calm, relaxed environment allow your child to experience a nurturing home away from home atmosphere where they can develop and explore at their own pace.
KidsCo Iti Room Curriculum Highlights
Nurturing, personal care that builds infant self-esteem
Unhurried care routines in a calm, relaxed environment
Supported imaginative play and encouragement of self-expression through movement and music
Playtime and age appropriate toys and equipment that support learning and development of cognitive and motor skills
Exploration of a variety of materials of different colours, sizes, textures, and shapes to build curiosity
Teacher-family communication, keeping parents informed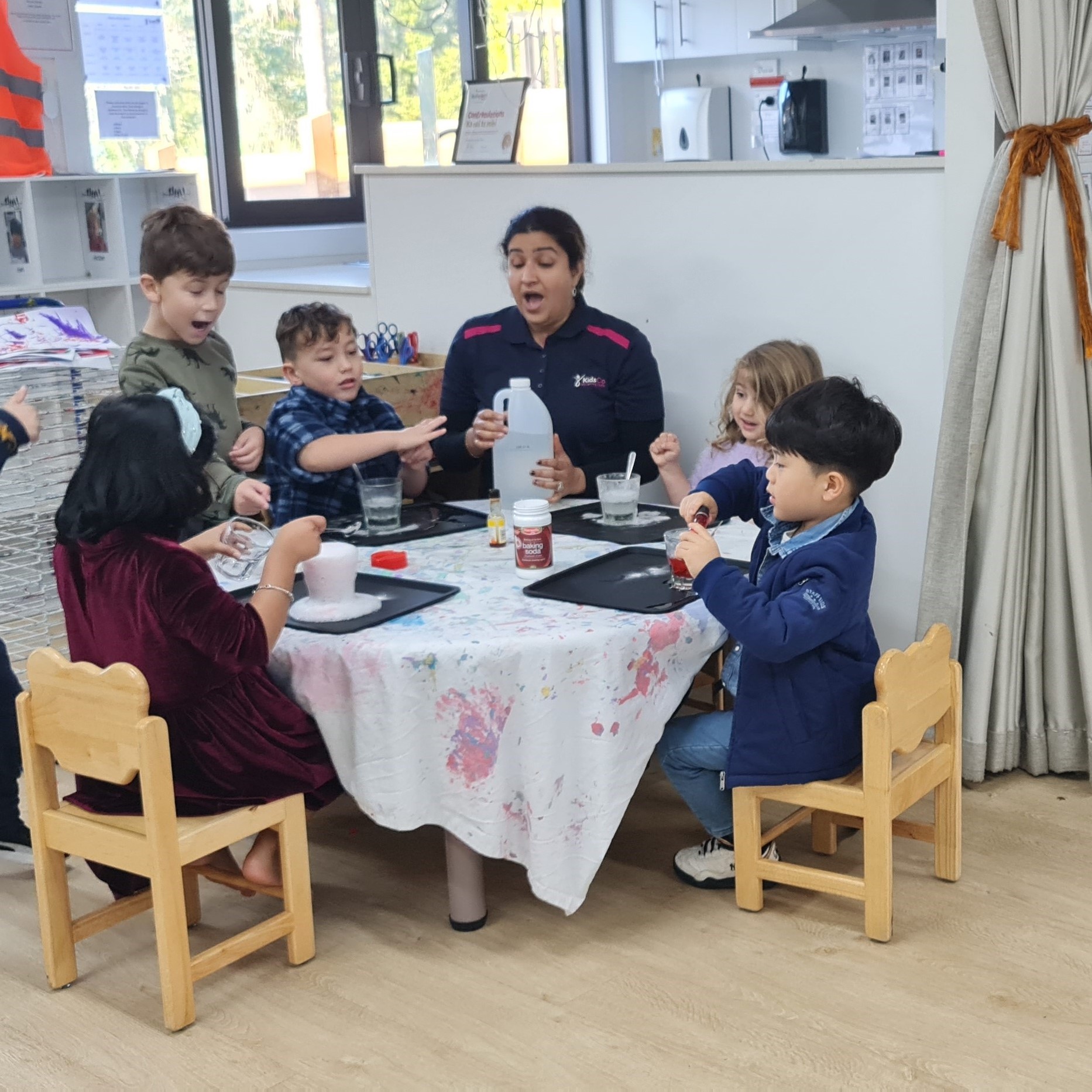 Our Nui Room Curriculum is designed to help children develop a life-long love of learning. Through age-appropriate themed learning units, children are supported through a balance of independent exploration and structured learning activities which spark curiosity in a variety of interest areas.
KidsCo Nui Room Curriculum Highlights
Themed learning units that are rich with opportunities for children to learn and develop their interests
Bright, spacious environment where children are supported to learn through a balance of structure and curiosity
Resources that offer open-ended play experiences, providing challenges that build strong cognitive, physical and emotional capabilities
Small child numbers allowing inquisitive minds to ask questions, spark conversations and follow imaginative trails of inquiry
Teacher-family communication, keeping parents informed
Our Teachers attend regular professional development workshops and seminars to ensure they are providing the best possible learning outcomes for your child, with the very latest philosophies and thinking in early childhood learning.
What Our Families are Saying
Thank you so much ! This was a massive change for us, having him by my side for three years and then heading to KidsCo . We are so stoked with our choice of daycare - it is awesome to see his confidence/comfort levels grow.  Sophie
Thank you so, so much for all your help and everything you have done for Jaxon and I. He has grown into the most incredible little boy and I cannot thank you enough for the role you have played in our lives. We will miss you all so much!!  Hannah
Our little one loves her time at KidsCo. Her teachers are so caring, funny and friendly. She has formed such lovely relationships with her teachers and often talks about them during the weekend!